We offer the most competitive prices for HVAC Heating Cooling Air Conditioning products and installation in Arlington – Alexandria – Northern Virginia – Washington DC and Maryland
AIR-COOLED CONDENSERS
Call Perry Aire today 703-521-2226!
VERSATILE, DURABLE AND QUIET.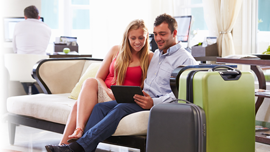 Various combinations of these extremely flexible 09DP Series air-cooled condensers match with a variety of air-cooled condenserless chillers to provide customized packages that cover a wide range of cooling requirements. They feature up to 2 refrigerant circuits and are available with a host of factory-installed options for easier installation and service. And with low roof-load weight distribution and weatherproof construction, these units are excellent selections for rooftop or on-the-ground installations.



09AW
Matched Indoor Unit – Any
Indoor Unit Type – Any
Capacity Range, Tons 1 – 20
View Product
09AZ
Matched Indoor Unit – Any
Indoor Unit Type – Condenserless chiller
Capacity Range, Tons 5 – 15 and 91 – 182
View Product
ECOZONE™
09DK
Matched Indoor Unit – Any
Indoor Unit Type – Condenserless chiller
Capacity Range, Tons 18 – 90
View Product
GEMINI™
09DP
Matched Indoor Unit – 30HX, 30MP
Indoor Unit Type – Condenserless chiller
Capacity Range, Tons 18 – 130
View Product
OMNIZONE™
09XC
Matched Indoor Unit – 50XCA, 50XCR, 50XCW
Indoor Unit Type – Indoor self-contained
Capacity Range, Tons 5 – 20
View Product
Back To HVAC Products