We offer the most competitive prices for HVAC Heating Cooling Air Conditioning products and installation in Arlington – Alexandria – Northern Virginia – Washington DC and Maryland Condenserless Chillers
Call Perry Aire today 703-521-2226!
ONE COMPANY. TONS OF CAPACITY.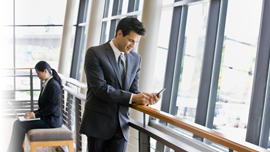 With a wide range of types, capacities and sustainable refrigerant options, Carrier is a leader in chiller options. With environmentally sound refrigerant, simple installation, superior efficiency and powerful controls, these units are ideal for both replacement and new construction projects. Our innovative chiller solutions are designed to bring efficient, reliable cooling to all types of large commercial applications.



AQUAFORCE®
30HX
Condenserless, Water-cooled Screw – Refrigerant R-134a
Capacity Range Tons 75 – 265 – Capacity Range kW 263 – 928
View Product
AQUAFORCE®
30MP
Condenserless, Water-cooled Scroll – Refrigerant R-410A
Capacity Range Tons 15 – 45 – Capacity Range kW 53 – 158
View Product
Back To HVAC Products