We offer the most competitive prices for HVAC Heating Cooling Air Conditioning products and installation in Arlington – Alexandria – Northern Virginia – Washington DC and Maryland
DEDICATED OUTDOOR AIR SYSTEMS
Call Perry Aire today 703-521-2226!
PROVIDING THE VENTILATION AND DEHUMIDIFICATION THAT YOUR SYSTEM NEEDS.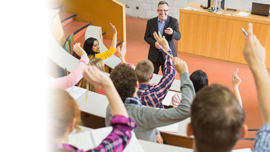 Carrier DOAS are designed to provide ventilation for the most demanding applications. All 62 series 100% outdoor air units feature high capacity DX coils and efficient scroll compressors, making them ideal for schools, hotels, offices and other buildings that require efficient and reliable ventilation.



62D
Type – Air-cooled DOAS unit
Capacity Range, Tons 6 – 35
Airflow Range, Cfm 700 – 9000
View Product
62R
Type – Water source heat pump DOAS unit
Capacity Range, Tons 6 – 35
Airflow Range, Cfm 700 – 9000
View Product
Back To HVAC Products