We offer the most competitive prices for HVAC Heating Cooling Air Conditioning products and installation in Arlington – Alexandria – Northern Virginia – Washington DC and Maryland Evaporator Coils Carrier
Call Perry Aire today 703-521-2226!
THE PERFECT COMPLEMENT TO YOUR HEAT PUMP OR AIR CONDITIONER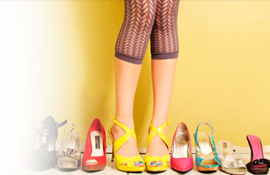 Okay, so maybe an evaporator coil isn't exactly the kind of purchase you're dying to show off to your friends and family. But if you'd like your air conditioner or heat pump to perform at its highest possible level of efficiency, it's a difference everyone's sure to notice.
Why a new evaporator coil is worth springing for.
Whether you're looking to crank up the coziness or cool things down, heat pump and air conditioner systems achieve ideal temperatures by spreading treated air throughout your home. But before they can do their jobs, the indoor part of the system—the evaporator coil that sits atop your furnace, must first convert the refrigerant to heat or cool your home.
That's why having the perfect evaporator coil for your system is so important. Our Performance™ series evaporator coils are specifically engineered to match to the size and refrigerant requirements of our outdoor units. Relax, knowing they'll maximize your system's performance—and your comfort.

PERFORMANCE™ SERIES EVAPORATOR COILS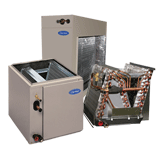 Evaporator coils are often the misunderstood "other half" of a split system. They sit inside on top of your furnace quietly supporting a heat pump or air conditioner outside. The important thing to understand about evaporator coils is that they need to be properly matched to the unit outside. We build them for dependability in a range of sizes and configurations. Your Carrier® Expert can help you get the right fit for your system.
EVAPORATOR COIL
CNPVP
Upflow/Downflow Cased N
View Product
EVAPORATOR COIL
CNPHP
Horizontal Cased N
View Product
EVAPORATOR COIL
CSPHP
Horizontal Slab
View Product
EVAPORATOR COIL
CNPVU
Upflow/Downflow Uncased N
View Product
EVAPORATOR COIL
CAPVU
Upflow/Downflow Uncased A
View Product
Back To HVAC Products