We offer the most competitive prices for HVAC Heating Cooling Air Conditioning products and installation in Arlington – Alexandria – Northern Virginia – Washington DC and Maryland
Indoor Self-Contained Cooling Units
Call Perry Aire today 703-521-2226!
THE ULTIMATE FLOOR-BY-FLOOR SOLUTION.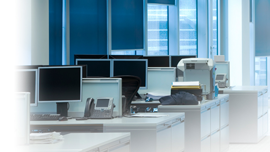 With a small footprint and quiet operation, a cost-effective Omnizone™ stand-alone cooling system permits installation anywhere in the building eliminating the need for an equipment room. Omnizone systems provide ultimate flexibility, efficiency, affordability, quiet and control. Just select the best cooling source for your system, whether air, water or remote-cooled, and enjoy the energy savings that come with highly efficient advanced scroll technology.



ROOMTOP®
50AH
Type – Constant volume, Cooling only
Heat Rejection – Air-cooled
Capacity Range, Tons – 3-6
View Product
OMNIZONE™
50BVC
Type – Constant volume, Cooling only, Modular
Heat Rejection – Water-cooled
Capacity Range, Tons – 20-30
View Product
OMNIZONE™
50BVJ
Type – Cooling only, Single piece, Variable air volume
Heat Rejection – Water-cooled
Capacity Range, Tons – 18-30
View Product
OMNIZONE™
50BVQ
Type – Constant volume, Heat pump, Single piece
Heat Rejection – Water-cooled
Capacity Range, Tons – 18-30
View Product
OMNIZONE™
50BVT
Type – Constant volume, Cooling only, Modular
Heat Rejection – Water-cooled
Capacity Range, Tons – 30-60
View Product
OMNIZONE™
50BVV
Type – Heat pump, Modular, Variable air volume
Heat Rejection – Water-cooled
Capacity Range, Tons – 30-60
View Product
OMNIZONE™
50BVW
Type – Cooling only, Modular, Variable air volume
Heat Rejection – Water-cooled
Capacity Range, Tons – 30-60
View Product
OMNIZONE™
50BVY
Type – Constant volume, Heat pump, Single piece
Heat Rejection – Water-cooled
Capacity Range, Tons – 18 – 30
View Product
OMNIZONE™
50BVZ
Type – Heat pump, Modular, Variable air volume
Heat Rejection – Water-cooled
Capacity Range, Tons – 30 – 60
View Product
OMNIZONE™
50XCA
Type – Constant volume, Cooling only
Heat Rejection – Air-cooled
Capacity Range, Tons – 5 – 10
View Product
OMNIZONE™
50XCR
Type – Constant volume, Cooling only
Heat Rejection – Remote cooled
Capacity Range, Tons – 5 – 15
View Product
OMNIZONE™
50XCW
Type – Constant volume, Cooling only
Heat Rejection – Water-cooled
Capacity Range, Tons – 5 – 20
View Product
OMNIZONE™
50XJ
Type – Cooling only, Variable air volume
Heat Rejection – Water-cooled
Capacity Range, Tons – 60 – 100
View Product
Back To HVAC Products