We offer the most competitive prices for HVAC Heating Cooling Air Conditioning products and installation in Arlington – Alexandria – Northern Virginia – Washington DC and Maryland
Heating Cooling Split Systems Carrier
Call Perry Aire today 703-521-2226!
CARRIER DELIVERS EFFICIENT, DEPENDABLE PERFORMANCE, INSIDE AND OUT.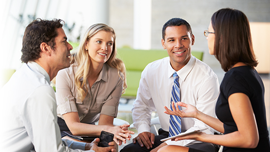 With Carrier split systems, a wide range of outdoor air conditioners and heat pumps works seamlessly with innovative indoor air handlers to create reliable solutions that are easy-to-install and service for a wide range of commercial HVAC needs.






GEMINI™
38AH
Type – Condensing unit
Matched Air Handler(s) – 39L, 39M
Compressor Type – Reciprocating (semi-hermetic)
Refrigerant – Nitrogen Holding Charge
Capacity Range, Tons – 20-130
View Product
GEMINI™
38AKS
Type – Condensing unit
Matched Air Handler(s) – 39L, 39M
Compressor Type – Reciprocating (semi-hermetic)
Refrigerant – Nitrogen Holding Charge
Capacity Range, Tons – 25-40
View Product
GEMINI™
38APD
Type – Condensing unit
Matched Air Handler(s) – 40RUA
Compressor Type – Scroll
Refrigerant – R-410A
Capacity Range, Tons – 25-130
View Product
GEMINI™
38APS
Type – Condensing unit
Matched Air Handler(s) – 39L, 39M, 40RUA
Compressor Type – Scroll
Refrigerant – R-410A
Capacity Range, Tons – 25-65
View Product
GEMINI™
38AUD
Type – Cooling only
Matched Air Handler(s) – 40RUA
Compressor Type – Scroll
Refrigerant – R-410A
Capacity Range, Tons – 10-20
View Product
GEMINI™
38AUQ
Type – Heat pump
Matched Air Handler(s) – 40RUQ
Compressor Type – Scroll
Refrigerant – R-410A
Capacity Range, Tons – 6-20
View Product
GEMINI™
38AUZ
Type – Cooling only
Matched Air Handler(s) – 40RUA
Compressor Type – Scroll
Refrigerant – R-410A
Capacity Range, Tons – 6-20
View Product
GEMINI™
40RUA
Type – Cooling only
Matched Air Handler(s) – None
Compressor Type – None
Refrigerant – R-410A
Capacity Range, Tons – 6-30
View Product
GEMINI™
40RUQ
Type – Heat pump
Matched Air Handler(s) – None
Compressor Type – None
Refrigerant – R-410A
Capacity Range, Tons – 6-20
View Product
GEMINI™
40RUS
Type – Chilled water
Matched Air Handler(s) – None
Compressor Type – None
Refrigerant – Water
Capacity Range, Tons – 7.5-30
View Product
Back To HVAC Products