We offer the most competitive prices for HVAC Heating Cooling Air Conditioning products and installation in Arlington – Alexandria – Northern Virginia – Washington DC and Maryland
WATER SOURCE HEAT PUMPS
Call Perry Aire today 703-521-2226!
MULTI-ROOM COMFORT CONTROL THAT'S HEAD OF ITS CLASS.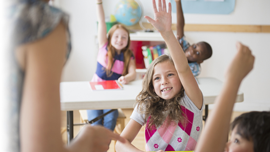 The industry's only water source heat pump with automatic 3-speed fan control provides greater and more versatile comfort control than its 2-speed counterparts- an economical approach for comfort conditioning requirements in both traditional and geothermal replacement, renovation, and new construction applications. They are ideally suited for geothermal LEED® certification driven projects.



AQUAZONE™
50HQP
Type – Horizontal
Efficiency Range – EER, Premium Efficiency
Capacity Range, Tons – Above 6 tons
View Product
AQUAZONE™
50PCD
Type – Downflow
Efficiency Range – EER, High Efficiency
Capacity Range, Tons – Above 6 tons
View Product
AQUAZONE™
50PCH
Type – Horizontal
Efficiency Range – EER, High Efficiency
Capacity Range, Tons – Above 6 tons
View Product
AQUAZONE™
50PCV
Type – Vertical
Efficiency Range – EER, High Efficiency
Capacity Range, Tons – Above 6 tons
View Product
AQUAZONE™
50PEC
Type – Console Units
Efficiency Range – EER, Premium Efficiency
Capacity Range, Tons – Above 1.5 tons
View Product
AQUAZONE™
50PSH
Type – Horizontal Units
Efficiency Range – EER, Premium Efficiency
Capacity Range, Tons – Above 6 tons
View Product
AQUAZONE™
50PSV
Type – Vertical Units
Efficiency Range – EER, Premium Efficiency
Capacity Range, Tons – Above 6 tons
View Product
AQUAZONE™
50PSW
Type – Water-to-Water
Efficiency Range – EER, Premium Efficiency
Capacity Range, Tons – Above 6 tons
View Product
AQUAZONE™
50PTH
Type – Horizontal
Efficiency Range – EER, Premium Efficiency
Capacity Range, Tons – Above 6 tons
View Product
AQUAZONE™
50PTV
Type – Vertical
Efficiency Range – EER, Premium Efficiency
Capacity Range, Tons – Above 6 tons
View Product
AQUAZONE™
50VQP
Type – Vertical
Efficiency Range – EER, Premium Efficiency
Capacity Range, Tons – Above 6 tons
View Product
Back To HVAC Products